Hey and Hello!
Welcome to a new dev update!
Actually, today I wanted to tell you about the different islands you can travel to in CrystalsOfIrm. And I wanted to tell you about the fact that there are different landscapes that bring their own stories. I wanted to tell you that on your journey you will find a ship with which you can travel to the different islands. On the islands you will find various settlements, as well as dark dungeons and caves.
But unfortunately I can't tell you anything about the islands today, because I'm in the middle of working on the demo! In order to keep to my schedule, I need all the time I can find right now, so I'm thinking of writing the next update in a fortnight' time so that I can present the demo to you soon.
To help you get through the long time without new content, I've put together a few screenshots for you today. COI has changed quite a bit, but I don't want to spoil too much and would rather give you a first look.
In case you missed it, here is the trailer again, where you can also see the different islands.
Here you can see the revised UI of the Battle Screen again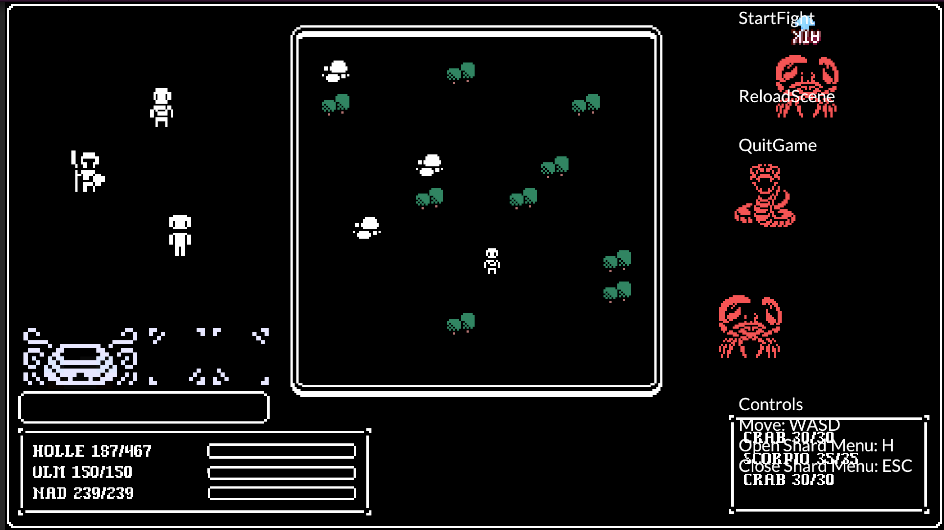 That's it for the update, we'll meet again in the middle of June and then it won't be long until the demo.

Stay healthy
David // LotsOfStuff