Hey and Hello!
New week new update! Soon Crystals Of Irm will be one year old and the demo is just around the corner. In the last months I've been building on the basic idea of COI again and again, changing things, deleting systems or making them completely new. In the meantime . The most critical point is and remains the time I can spend on development, so I'm very too pleased how the game has already developed in that time. A great news is that I will have a lot of time in the next three weeks and if everything goes well I will finally bring the demo online.
This is how Crystals Of Irm looked like just a year ago. There was nothing more than a bit of running around. There was also no possibility to interact with anything or to enter a city. However, I was determined to celebrate the things I like about RPGs with this game. It's probably not the best idea to make an RPG as a debut title, but I don't have the ambition to make a 50+ hour RPG based on the classic. But I really believe that Crystals Of Irm will be good!
In the meantime Crystals Of Irm looks like this, there are a lot of different things to discover and more important it is playable. The demo will still be a very early version of the game and not all systems will match the final game. However, after the release of the demo the time starts in which I will build the world of Irm piece by piece. Maybe I will ask you for help once, but more about that soon.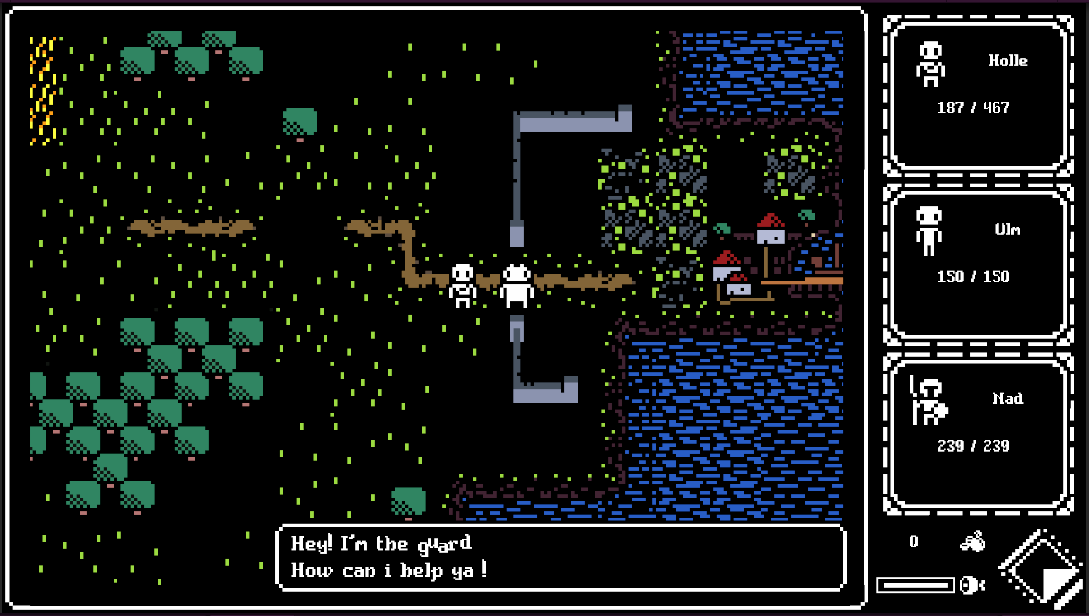 As always I want to thank you guys. Your support is really motivating. And that's it for this week, Crystals Of Irm has grown from a small idea to a game I love to work on and can't wait to show you more of it.
Stay healthy
David // LotsOfStuff